Crossfit Greenbrier
Functional Faith Through Functional Fitness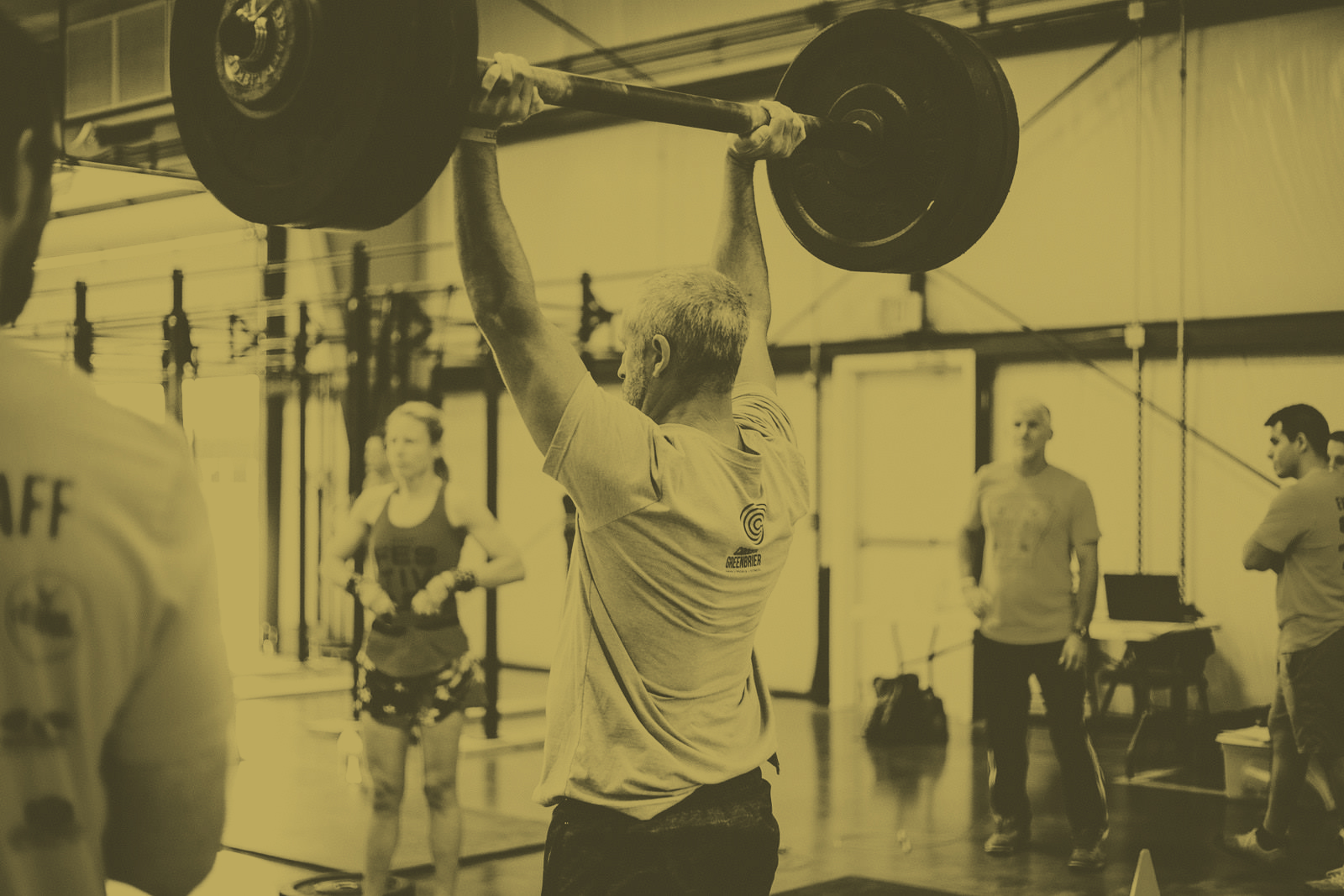 Our Vision
CrossFit Greenbrier is the God-breathed vision and dream of a couple of CrossFit trainers, Jason Antal and Corey Steele. Our mission is to provide a place for people to be themselves, to be cared for and to be given an opportunity for a real encounter with Jesus through functional fitness.
We will help people move better, help them eat better, and help improve their overall quality of life. We want to put life back into our members' lives and to create functional faith through functional fitness!
Class Schedule
Mon | Wed | Fri
5 am | 6 am | 9 am | 4:15 pm | 5:15 pm | 6:15 pm
Tuesday
5 am | 6 am | * NO 9 am * | 4:15 pm | 5:15 pm | 6:15 pm
Thursday | Open Gym
5 pm - 6:30 pm
Saturday
Partner WOD at 10 am
Kid Fit
Monday & Wednesday at 4:30 pm
Teens Class
Tuesday & Thursday at 5:15 pm
* Free Childcare Available | Call for most up to date childcare schedule *
Plans and Pricing
1-Month Individual: $70
1-Month Couple: $120
1-Month Family: $150*
*includes children 13 and older
Discounted Rates for Military, Law Enforcement, Fire, Student or Teacher
1-Month Individual: $60
1-Month Couple: $110
1-Month Family: $135*
*includes children 13 and older
Corey Steele
Corey Steele grew up riding dirt bikes, playing soccer, and spending most summers on a ski boat. He briefly played collegiate soccer for Oklahoma Christian University and raced dirt bikes professionally for about 5 years before moving to Arkansas and finding CrossFit.
CrossFit has pushed me to be better—a better dad, a better athlete, a better coach, a better friend, and a better Christian. It's so awesome being a part of other people's success, coaching them and watching them get their first pull up or hitting a new 1 Rep Max has truly changed my life. Corey is a CF-L2 Trainer.
Jason Antal
Jason Antal grew up participating in athletics ranging from baseball to tennis. He first sampled the CrossFit "kool-aid" in 2008. Since then, he has dedicated himself to the program, not only as an athlete, but as a CrossFit trainer as well. He absolutely loves coaching CrossFit and he is focused on continuously improving his craft. He firmly believes that CrossFit can be a huge factor in improving anyone's quality of life, and this is one of the aspects of CrossFit he loves the most. It truly is for everyone! Jason is a Certified Level 3 CrossFit Trainer and former USAW L1 Sports Performance Coach. He has also attended CrossFit's Weightlifting and Advanced Weightlifting and Chad Vaughn's Weightlifting seminars.